A HEALTHIER YOU FOR LONGER LIVING:- Eating properly works wonders.
Psalm 91:- "with long life will I satisfy him and show him my salvation."
Cholesterol intake excessively is not usually visible to the naked eye, but internally it could block up your arteries.
Eating sensibly and well is important to your natural health and fitness. When these principles are applied, they help to regulate the proper operations of your body.
When you examine some of the health problems that are associated with the way we eat, we can see how important it is to watch our diet intake.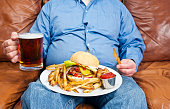 Deuteronomy 30:19 :- "Choose life, that thou and thy seed may live"
We should eat healthier as we get into our later years. More vegetables, fruits and salads with a little protein is more beneficial to our physical health and wellness.
Healthy eating habits and application of fitness tips are requirements that are necessary to avoid deficiencies in the body and are much needed to reduce the risks of chronic diseases.
Eating to keep healthy means you got to expend more energy than the income by what you eat.
                                                                        Five portions of fruits and vegetables each day is a great way to minimize the risk of developing many different types of cancer as well as heart disease.
OBESITY:- A growing problem.
Obesity is a growing problem in our society today, affecting both adults and children. The need to make adjustments in our eating habits and practice becomes great and some of the things we can implement are as follows:-
 Dietary control and exercise.
Change your lifestyle.
Read the labels on some foods
Avoid some fast food restaurants and places
A little weight training
People are experiencing their own personal battles with weight gain. It is a serious health challenge, as our community seems to accept being overweight as normal.
This distortion leads us to think we're healthier than we really are. Some even make excuse being in denial, saying that their family is big boned that's why they are big. The question is, "How do you take care of yourself?
You have got to learn how to reduce your vulnerability to these health risks:-
Cancer
Depression
Diabetes
Heart Disease
Kidney Disease
Obesity
Stroke
It is time to blueprint your own strategy for self-care. Through practicing self-care you can empower yourself to become what the imperative calls a health-wise person. One who is an informed master of your own health.
Both for your sake and your family. They sometimes get embarrassed by your situation as well, and they certainly don't want to loose you. I would like for you to give Jillian Michaels' fitness system a try. She is well known for helping people have a naturally healthy lifestyle with proven results.
Click Image Below:-
Jillian takes all the guess work out of fitness and gives you all the tools you need to succeed with her new app. Get on the road to a better you today!
  CHANGE YOUR LIFESTYLE:- Commit to a healthier you.
Grape Fruit diet makes you lose weight fast too, we must not only work on size but also practice healthier living.
A huge part of that involves keeping people around you who are not going to influence you to sabotage your healthy eating efforts.
You should also try to avoid sugary drinks that contain high fructose corn syrup. The healthy self possession can take many different forms, ranging from committing to daily physical activity to creating the most vibrant life possible.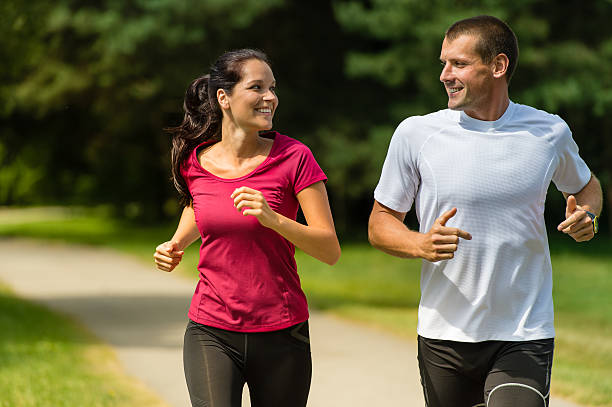 Our human bodies come in various shapes and sizes and has been working for us since birth, so we must take care of it and not take it for granted. Set a systematic game plan for your day.
Whether it is at home or at work. One of the most important things you can do is to create a clear game plan for what you realistically want to accomplish.
Don't overwhelm yourself; just systematically tackle what you can do one day at a time. Save what you can't for tomorrow. Proper control of time helps you cope with and reduce stress.
Some things are supernatural, I can attest to that. Praying people believe in the supernatural intervention of God's ability to heal and that seems to have a strong effect on the outcome of your physical well-being.
OTHER THINGS ARE JUST NATURALLY GOOD:- Recommendations from the Mediterranean.
There is nothing supernatural about the power of Mediterranean food. The Lyon study suggests that they owe their good health to a combination of these simple ingredients:-
Lots of grains
Fresh Fruits and Vegetables
Legumes
Olive Oil
Some Nuts
Studies show that each of these components contributes it's own specific disease-fighting mechanism. It is easy to incorporate these ingredients into a real-world spiritual and natural lifestyle.
These key elements of the Mediterranean diet are all readily available for use here in the U.S. Some of the contributions to natural health that these ingredients have are as follows:-
Olive Oil :- Consumers using this oil has the lowest rate of heart disease, because it is rich in monounsaturated fat, which has since been shown to have a cardio-protective effect.
Grains :- Pasta, bread, risotto and polenta that are made from grains are rich in complex carbohydrates, vitamins and minerals with literally no saturated fat.
Legumes :- With their high plant-protein content, helps to protect against both cancer and heart disease. Lentils, broad beans, red kidney beans served with grains, greens and pasta with some salad dressing are just ideal for the healthy heart.
Nuts :- These also are an integral part of the Mediterranean diet recommendations. Almonds, walnuts, chestnuts, and pistachios are rich in providing micro-nutrients and omega-3 fatty acids, which are the healthy types of fatty acids that the body needs.
MY RECOMMENDATION:-
For my friends who are having a hard time in the fight to get rid of unwanted body fat.
I know the struggle is real but it can all be over now, with this system you can begin to see results.
The fruits of results can only be seen through application and action. This fat destroying system can help make your transformation easier.
You can watch the video here :-
Well that's it for now everyone, be sure to let me know if you have any questions or concerns. Post them below and I will respond promptly.
Cheers! and make sure you stay healthy!
Be blessed and highly favored!
david@<spiritualandnaturallifestyle.com>